Content creation, or content marketing, is a term that keeps evolving to include the creation and sharing of online material through a range of distribution channels–website landing pages, videos, blogs, and social media posts, podcasts, presentations, etc.
The evolution of content marketing
Content marketing has evolved quickly. In the beginning, it focused on written content such as blog posts and articles. However, as technology advanced and consumer preferences changed, content creators started exploring other formats. Today, content marketing encompasses a wide range of media, including videos, podcasts, infographics, and social media posts. This evolution has not only expanded the reach of content marketing but has also allowed businesses to engage with their audience in more creative and interactive ways.
Content marketing plays a crucial role in connecting businesses with their target audience. It involves creating and distributing valuable, relevant, and consistent content to attract and engage potential customers.
The growing role of content marketing in a digital landscape
Driven by technology, consumers are bombarded with advertisements and promotional messages, making it increasingly difficult to capture their customer attention. By providing relevant content through content creation channels, businesses can establish trust, build credibility and ultimately drive conversions.
The content marketing writer: Multiskilled and versatile
A content marketing writer plays a crucial role in the content creation process. A successful content marketing writer:
First and foremost, must be an excellent writer.
Can develop engaging and informative content that aligns with brand values and connects with the target audience.
Understands the importance of storytelling and knows how to craft compelling narratives that connect with that audience.
Is skilled in conducting thorough research, identifying relevant topics, and presenting information in a way that is both informative and entertaining.
Needs to understand SEO principles, able to optimize content for search engines.
Understands that the technology environment is constantly changing and must be able to adapt.
The role of a content marketing strategist
While content marketing writers focus on creating content, content marketing strategists are looking at the bigger picture, developing a strategy that aligns with a company's brand and sets performance goals.
A content marketing strategist is likely to be involved with market research, identifying target audience demographics, and developing an editorial calendar to ensure consistent content creation. A content marketing strategist reviews data and metrics to gauge content marketing success and make adjustments to optimize results.
The tools and resources available for content creation
A wide range of tools contribute to a successful content creation strategy. These also provide performance data that help users understand the success of their campaigns.
Content management systems (CMS)
Social media platforms are a part of the distribution system
Email marketing applications, such as MailChimp and Constant Contact
Content creation depends on stock photo libraries, graphic design tools, and keyword research tools.
The impact of content marketing on SEO
Content marketing and search engine optimization (SEO) are indelibly intertwined. The overarching goal is to show up in search engines. But not just showing up. Intent becomes an important consideration that is built into a successful marketing campaign. It's your target audience that needs to show up. As per Google's Helpful Content 2022 upgrade, high-quality content that is relevant and useful for your audience has become nonnegotiable.
Content marketing is the engine
Successful content marketing starts with exhaustive keyword research and deploying those keywords throughout your website's content—in headings, subheads and body copy. It includes writing optimizing metatags writing metadescriptions that utilize keywords. Collectively, these efforts can help improve visibility in search engine results pages (SERPs) and drive organic traffic to websites.
Examples of successful content marketing campaigns
Despite stiff competition and all of the smart, clever people out there who are doing great work, here are some examples of successful content marketing strategies:
AARP Magazine. So this magazine for us oldsters has won awards for its content, design, and photography. Key to their success? We can all learn from them. They listen to their cross-channel readers and let that communication drive topics. This is the country's biggest consumer magazine, going to 27M households. 37 million readers have read three of the last four issues.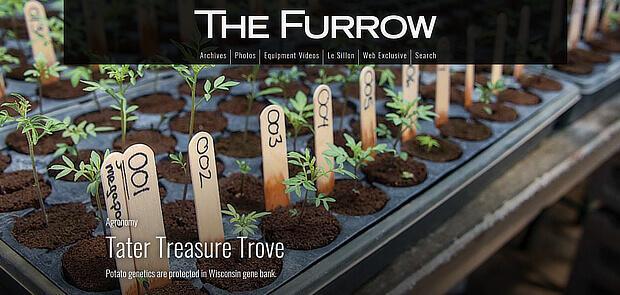 John Deere. The Furrow was one of the first examples of content marketing. First published by John Deere in 1895, this publication aimed to help the company's customers with the issues they faced and show the company's expertise at the same time. Get this: More than 120 years later, The Furrow is still going and is now available online.
Superdrug. Superdrug wanted to raise awareness about the distorted attitude around body image issues. They asked 18 graphic designers to edit a photo of a model in Photoshop to bring it in line with their own country's beauty norms.
The results were published on Buzzfeed and the HuffPost.
Coverage on The Telegraph, Business Insider and NYTimes.
Celebrity endorsements, 3M views on social media, 1M social shares.
1M page views on their site within a five-day period.
Content creation: What to avoid
AI-generated content. This isn't good enough.
Duplicated, unoriginal, apathetic pieces that are stuffed with keywords.
Writing that restates the obvious.
Conclusion: The future of content marketing
Content marketing is on the move, and it keeps asking more of the content marketing writer.
Look for more interaction and personalization.
Artificial intelligence (AI) is moving so fast; expect it to play a larger role in content creation and distribution.
Content marketing success relies on embracing innovation and continuously adapting to the changing digital landscape.