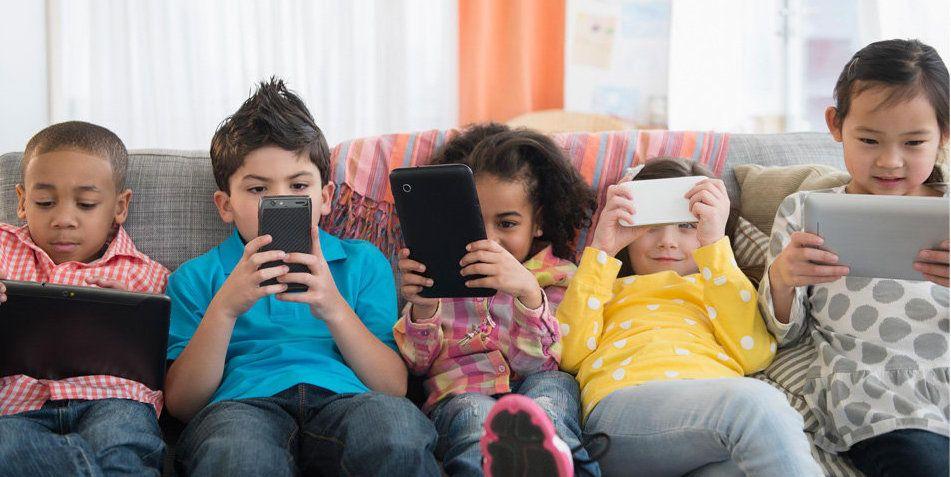 Digital Media
Marketing has always been about connecting with our audience in the right place and at the right time using digital channels. It means meeting them where they are spending time–and that's on the internet and it's 24/7. Real time, persistent, constantly evolving and pushing the boundaries. That's the challenge and the benefit of digital marketing for small business.  
How does digital marketing help small businesses?
Nearly 90% of us begin our purchases by researching products online (RetailDive). Many of us don't buy anything without first reading the online reviews. Covid was the difference-maker. Who remembers the months of Covid lockdown? We learned a lot about ourselves and our communities, families and friends. We learned to do everything virtually. There were a lot of people with too much time on their hands. Once they logged into Facebook, TikTok or Instagram, they began to understand the power of this kind of information-sharing and its impact for digital marketing and the growth of small businesses. 
Digital marketing plays a critical role in the growth of small businesses
Digital marketing provides the platforms that help small businesses turn their audiences into consumers and sell their products or services. An estimated 3.2 billion people, or 42% of the world's population, use social media (Emarsys). Potential clients transcend geographies and time zones. By engaging diverse clients on a variety of platforms, a small business that delivers good information, great communication and quality service can compete in the marketplace.
The digital marketing spend for small businesses
Creating a marketing budget is important for a few reasons. You need to identify where your marketing dollars are going, where those dollars were successful and what was a waste of money. Even if you're a small company with a limited budget, it's important to track your spend as a unique category in your overall budget. An advertisement here, a sponsorship there—it all adds up—and this becomes your marketing budget. This becomes your run rate, and when it comes to putting together next year's budget, you need to decide which line items to include and which ones to sunset.   
With the massive growth of online advertising, we have a much better chance of identifying our ROI than we did when we were placing ads in our local print media and churning out direct mail. 
There are three easy strategies to create a data-based budget for small business growth.
1. Cost of advertising
Online advertising, or pay-per-click is an auction format. You're competing for keywords that are constantly changing based on shifting preferences and algorithms. It's based on what we think it costs to buy a client. This is the basis of whether advertising is costly or comparatively cheap. 
The fundamental building block of online advertising is a Keyword Planner tool—Google's tool is free, but there are many others that come with a fee. Identify the search terms you want to use in your ads and you'll get the average cost per click for search terms. This is the first step in creating online ads. If you are running an ad for "guitar maker", "guitar maker near me" or "guitar maker in the Bay Area" might be your most targeted keywords. 
PPC is an auction: You'll be bidding on keywords 
A low CPC of a few dollars means that you can receive more from a small investment in certain keywords. But a high CPC means you'll have to spend more to get a prospective customer. As more people jump into the online advertising arena, those keywords are getting significantly more expensive. In a recent example, the keywords I was looking for were all in the $25-plus range. Some have gotten shockingly expensive—into three-figure territory. 
Small businesses can't afford to be spending that kind of money. It means that every time someone clicks on that word or phrase, you'll be paying $25 or more. Keep in mind that there's no guarantee of a sale or even the start of a relationship—that click may be just another lookie-loo. If you're using broadmatch keywords, which allow your ad to match the widest range of possible keyword searches that are only somewhat related to your keyword—you quickly exhaust your marketing budget.
2. Moving from keyword to keyword phrases
Because the stakes are high, savvy SEO writers are using longtail keyword phrases. These are often more than just a phrase. They tend to be long, can be an entire sentence, but they don't have to be. What's important is that you're more likely to reach a customer who is fairly qualified and ready to make a purchase. This customer is further down the sales funnel than is one who keys in a single word or short phrase keyword and has just begun to research a topic. There will be fewer, but more qualified responses.
3. Marketing budget: Percentage of your total revenue
Last but not least, considering your marketing budget as a percentage of your entire income, you know how much you should spend according to your size. You probably won't shift the needle with a really tiny budget if you're a major corporation. Consider the competitive benchmarks for other industry companies.
According to the February CMO Survey of Deloitte, 8.6% of their company sales in February accounted for 265 top marketers' budgets. This percentage is industry-based, and these budgets frequently contain both advertising and operating costs, such as software and employee pay. What I have constantly observed is that the majority of higher-creation businesses spend less on advertising and internal resources, while the majority of lower-creation companies do so.
Which digital marketing techniques should small business use?
Digital marketing is carried out by different effective methods which create a positive and powerful impact on startups. They are as follows:
Social media advertising can be an effective tool for generating leads
Social media marketing is a technique businesses use to market their product and services on social media platforms. Certainly millennials are your target audience, but the Covid lockdown changed the landscape—people had more time on their hands and discovered the fascinating world of information sharing. An older demographic is now online, logging into their social media accounts. What platform is right for you and your business? Give this some thought. Consider demographics and what is manageable for you and your team.
Growth hacking: A new term that deploys old and creative new tools for growth
Growth hacking is a newer digital term that is based on growth through experimental, creative processes. A growth hacker explores new growth opportunities at any point in the customer journey, from awareness through marketing and brand by optimizing the product. Growth hackers own every phase of the sales funnel. The process is data driven; it includes algorithms, testing and experimentation as well as the use of traditional marketing and advertising concepts. A growth hacker generally has more technical skills, such as programming, tooling and automation. 
Growth hackers start with the digital marketing concepts, including SEO, pay-per-click, social media marketing and executes them in a uniquely creative way. This is what attracts new customers and drives growth. 
Affiliate marketing is based on a partnership relationship
Affiliate marketing is a partnership, a technique where a company or an individual promotes the products and services of another company. When the latter earns profits, it pays the former for the marketing services.
Lead generation
Lead generation is a way of expanding the customer base by enhancing web page optimization, customer experience, keyword updates, and mobile-friendliness of the website. This generates leads or potential customers, which can be further converted into paying customers.
Content marketing includes social, blogging, email marketing and PPC
Content marketing is about creating relevant content regarding your business and then marketing it across distinct digital platforms. It includes email marketing, blogging and social media. It also includes online advertising/pay-per-click. 
Getting reviews on Google Business Profile (GBP) may be the single best thing for SEO
One of the best things you can do for your business is to create your Google Business Profile and keep it updated. Add images and blogs to your GBP and any other content that is relevant. Keeping your webpages updated with fresh content is one of the best things you can do to help your site show up in organic searches. 
I just read an article advising that the best thing you can do right now to increase your Google authority is to get reviews on your GBP. Ask colleagues with whom you have worked and your happy clients. No need to have an account—anyone can leave a review. Unlike Yelp, where everyone seems to get blackballed for whatever reasons, and end up in the grayed out universe where they're inaccessible, Google's reviews remain visible. 
And unlike Yelp, which is a dead-end locale, GBP is right in the heart of the whole vast network of Google apps, rubbing shoulders with Google Maps, Google Analytics, Google Insights, Google Ads, Blogger, etc. When it comes to SEO, this is where you want to be.
Google adwords: Ad accountability 
On Google, every second there are more than 40,000 search inquiries. Google adwords is a kind of internet marketing channel godfather—this is where online advertising began. Google makes something like a stunning $100m/day from their online ads. Online ads can work very well to generate leads; they can also be a huge sinkhole. Too many people create ads and forget about them. They don't monitor or adjust their ads, and they may as well be flushing their money down the toilet. Keywords are constantly changing. Text and images are variables that may need to be adjusted. It could be that your landing page is not doing its job. You need to see what is working and what is not. 
Google gives your ad a quality score that is CTR (click through rate), relevancy, and traffic on the landing page of your ad. Your quality score can reduce your bid costs. One thing to keep in mind: your quality score is based on each keyword. There's no easy way to compute this. 
Why you should use digital marketing tactics for small businesses
Growing a business is a constant challenge. You know that you need to create an online presence, work on brand awareness and connect with your customers. All this is possible by employing innovative digital marketing techniques.
Digital marketing is more cost-effective than traditional marketing techniques 
Digital marketing consumes much less capital than traditional marketing methods. Online digital tools like Google Ads are not only more cost efficient but are more targeted than traditional newspapers and television ads. If you've been relying on traditional print ads, you'll be cutting costs by switching to digital. Digital marketing has the potential to achieve higher conversion rate without employing large amounts of money. Best of all, you're able to target a specific audience, so there's a much higher potential for converting potential leads into paying customers. 
The great equalizer: Smart digital ad management levels the playing field
The best thing about digital marketing is that its techniques grant equal opportunities to everyone. Small businesses that are competition with established businesses by crafting efficient marketing strategies and engage with prospective clients. Increased website traffic should translate to higher conversion rates and increased revenue. 
Accurate audience targeting: Email marketing is not dead
Email marketing gets a lot of bad press when in reality it's an easy way to communicate with your audience. I'm a writer, so I love blogging. It's great for SEO and it's a chance to position you as a thought leader. A blog can be the workhorse of your whole content marketing program. Post this blog to your website, to Google's Blogger and to LinkedIn. Post excerpts to your social media pages. Make the blog the centerpiece of your newsletter. It's easy to turn around and produce. Include a case study. Showcase a team member. Discuss a new product or service. So tell me, why would you NOT include email marketing in your marketing strategy? 
Targeting mobile devices—our phones are now being assaulted
An estimated 85% of the population has access to the internet via mobile phones. Creating a mobile-responsive website and social media presence is no longer reserved for your doctor's or dentist's appointment reminders. Corporations are now using phones for messaging—as part of a larger marketing strategy. 
Increased brand awareness—put your digital channels to work for you
There was once a time when brand was a really big deal. There were numerous brand events going on that discussed the finer points of building and maintaining the integrity of our brands. An example? We're now seeing the dilution of luxury brands. A Jaguar SUV? A Mercedes Jeep? Are you kidding? So while brand has evolved, it has never lost its importance. 
The best way to spread awareness about your brand is via digital marketing
It is the fastest and most reliable method to increase your brand reputation. Think about the old days:
I used to work for an investment bank before digital had taken over. We used to buy quarterly full-page tombstone ads in The New York Times that showed the deals they had completed. These ads were in the print version of the paper and were hideously expensive. They were a status thing; we really couldn't not do this. But we burned through a large portion of our marketing budget on these ads. Those we hoped to reach may/not have picked up The Times that day. We had just one chance to show off. 
This is a reminder of how far we have come. We're now online 24/7. I used to wonder about the best time to send newsletters. It used to be Tuesdays at 10am. But there aren't any rules anymore. Our audiences are always online, endlessly in the hunt for new information. Be there. 
At Top of Mind Marketing, we're digital media specialists
We're helping our clients improve communications and drive traffic to increase revenue. It starts with an audit of existing marketing efforts. We customize new results-based strategies that are pragmatic and affordable. We develop newsletters, blogs and social media posts that help improve your rankings. They're part of building an overall online presence that may or may not include online ads. 
Let's talk about your marketing plan. Contact Top of Mind Marketing, We're writers and digital media specialists.