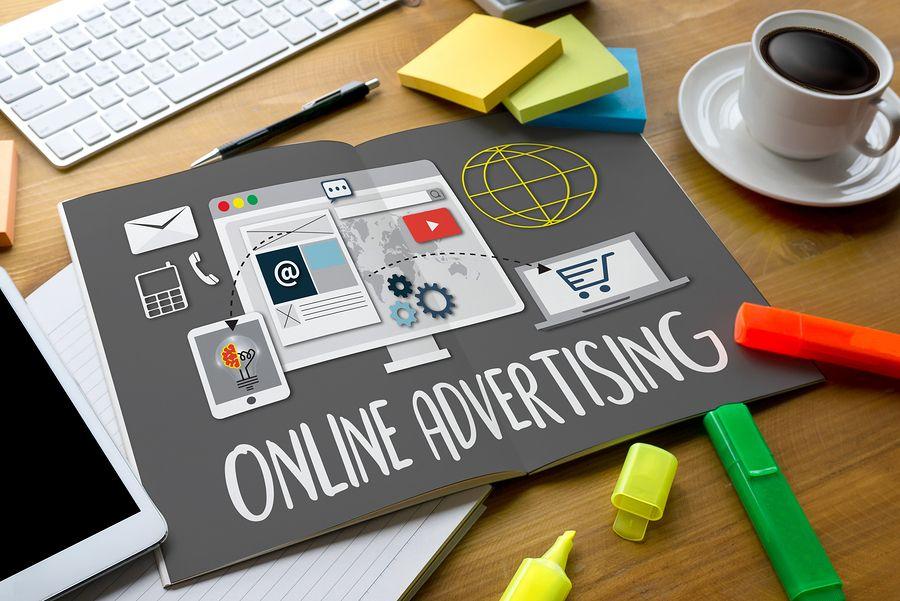 The benefits of online advertising are that we can potentially reach a large targeted market and measure the results. It gives us accountability that we never had with traditional print ads. I used to work for an investment bank, and we'd do a full-page ad in the New York Times that would take a huge bite out of our budget. We never knew who saw this. If we publish that same ad online, we have much more demographic control. We can identify our target audience by industry, location, age, title, etc.
What are online advertising platforms?
What may have begun with Google has exploded. Online advertising is everywhere. Google is making an estimated $100M/day on its online ad business. Amazon ads are right up there, helping Jeff Bezos buy his next trip to the moon. We advertise on Facebook and LinkedIn, on Twitter and Instagram. YouTube advertising has been so successful that an estimated 70% of people have bought a product after seeing it in a YouTube ad.
But these are just the big guys. Get creative and think about your market and where your customer is likely to be hanging out. Smaller platforms will have lower price tags and will be more likely to reach your customized audience. If your audience is craftspeople or artists, look at Etsy ad opportunities. Match your customer to industry publications. The industry online advertising industry has just exploded.
Features of online advertising
You can control the spend by predetermining how much you're willing to pay when someone clicks on your ad. Keep in mind that even those who just view your ad are receiving a subliminal message.
Online ads have now become a standard part of advertising budgets
It's not just for those with big budgets anymore; small businesses have joined the pay-per-click (PPC) fracas. The result is that online ads' keywords have become very expensive. I was getting ready to do some PPC for myself. I'm pretty savvy, so I started doing keyword research and I kept drilling down to longer (longtail) keyword phrases and still couldn't find any that I was willing to bid on; they started at $25 and dramatically escalated from there. I was looking for keywords in the $5 range and was quickly outpriced.
What are the disadvantages of online advertising?
You can't expect to create a few ads and walk away. Online ads need to be managed, and the process can be very labor intensive, especially for newcomers. Keywords are a moving target–they may fit your price range on Monday, but by Friday they've exceeded your budget. You need to be reviewing your competitor activity and your insight reports every few days and making adjustments. If you're doing display ads, you should be swapping out graphics to stay fresh. Technology can let you down—there may be viewing problems across platforms, especially when trying to view an ad on a smartphone.
Online advertising has gotten expensive and may have eliminated many small businesses. My experience, however, is that many people launch their ad campaigns and assume that they're done. If you're not able or willing to commit to managing your online ad campaign, there's a good chance that you're wasting your marketing dollars.
Features of online advertising: What are the types of online advertising?
Online advertising has a learning curve, so give yourself time to ramp up. Start with one type of ad and master this before venturing into another channel. Effective ads include a strong call to action (CTA) and a link to a landing page that lives on your server. If you're persuasive, that CTA results in a phone call or email and is a key component of your lead-generation efforts.
Display ads appear on social media or other media and include a call to action (CTA), asking the audience to take a specific action. The audience clicks through to a landing page that lives on your website where that person will either call or email for more information. This can be an important part of lead generation.
Affiliate ads rely on partnering with another company. Here's an example: Creators, publishers or bloggers sign up to have Amazon products and services shared on their websites or apps. They receive compensation in return for the sales their sites generate.
Native advertising mimics the format of the medium where they are placed. Native advertising can be less intrusive than traditional ad formats such as banner ads. Native ads tend to have high click-through rates (CTR) and conversions.
Social media ads. This should be familiar to anyone who spends any time on any social channel. Display ads, text ads, etc. Twitter, Facebook LinkedIn and TikTok are only the beginning. Each has a particular demographic, so if you're considering advertising, match your product to the platform. An example? Baby boomers likely are not advertising on TikTok, but they may be advertising on Facebook or LinkedIn.
Video advertising refers to ads that use videos; these run before and/or after an internet video stream. In 2020, 96% of consumers increased their online video consumption, and 9 out of 10 viewers said that they wanted to see more videos from brands and businesses. By 2022, online videos will make up more than 82% of all consumer internet traffic — 15 times higher than it was in 2017 (Cisco). n 2022, an average person is predicted to spend 100 minutes per day watching online videos. Videos can be relatively inexpensive to make and, once posted, can stay online attracting views indefinitely. Note that this includes explainer and whiteboard videos that can be very effective.
Google SEO tool
Fundamental to any online ad campaign is identifying your keywords and phrases. Google's SEO tool is Google Keyword Planner. There are many other tools from other providers that come with a price tag, but I like Google's Planner, and it's free.
When you key in potential keywords, these planners serve up a list of potential keywords along with their search volume/month and the price to bid for these words/phrases. They provide both high bid and low bid. You need to be paying attention to the high-end price and search volume. Go for medium—you want to make sure people are searching for you. These keywords have gotten very expensive. It's a sign of the times. Everyone seems to be getting into the online ad arena and along with everything else, the price is going up.
If the words are too expensive, drill down. Try long-tail keywords and phrases, different combinations of words until you find phrases or even sentences that work for you. You will get fewer responses, but those who respond will be more qualified and farther down the sales funnel. And really—isn't this what you want?
Keyword research
Here's how to find your site's primary keywords: Identify different terms that you'd expect a customer or client to use when looking for a business like yours on Google. Start a spreadsheet to track these. The tool returns a list of metrics for each keyword, including their monthly search volume and keyword difficulty.
Keep in mind that online advertising is about so much more than targeting a few search terms. You need to write compelling content that deserves to rank, which means understanding and including context around your keywords. You can do this with keyword variations and long-tail keywords.
If you're ready to get into the online ad space, let's connect
We're Top of Mind Marketing. We can manage this for you, help you get started or team with you. Let's get started generating leads from your online ads.