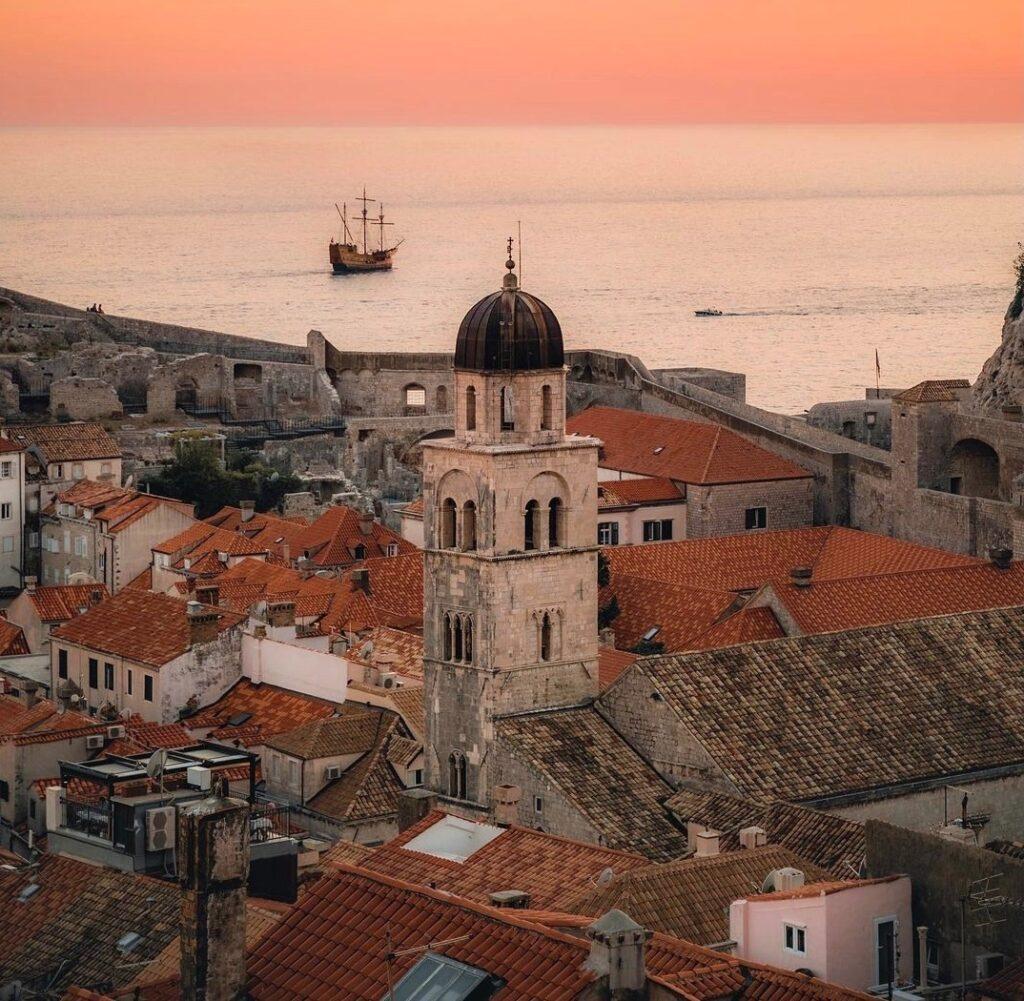 I remember my first trip to Europe when I was in my 20s. I traveled with a girlfriend, and we landed in Munich in time for Octoberfest. So much beer followed by a day of agony. My friend Kathy was a history major, so she engineered our trip. I was just happy to trail along and take it all in. Paris, Versailles, Salzburg and Geneva. Sipping wine as we crossed the Alps on a train. I was hooked.
After Kathy and I got home, we didn't see each other for months. Traveling is hard on people. Long waits in airports, canceled flights and missed connections take a toll. It's hard on couples, friends and families. Think about it: Have you ever seen a family traveling together that looks like they're having a good time? Even couples end up looking tired and grumpy. Being together 24/7 puts a strain on the best of relationships.
I learned that solo travel is satisfying on many levels
I've been traveling now for more than 40 years, and every year I've taken what I call an "important" trip. Learning to navigate foreign countries on your own terms is empowering. Meeting interesting new people, exploring ancient walled cities and other historical sites. Mastering the metro, hopping on and off busses. You know you've succeeded when people stop and ask you for directions—and sometimes find myself able to help them!
I love planning a trip, deciding where I want to go
Narrowing down the options and figuring out how to get there. When I was younger, I packed as much into every trip as I could. A jackrabbit jumping from one city and country to another, I wanted to absorb as much as I could. Now that I'm older, my travel goals are different. I travel 3-4 months of the year and stay in one place. I'm still working—just in a different time zone. I love getting to know a city, being part of my neighborhood. Getting to know the guy who makes my morning latte and the merchants at the local market.
My friends always want to know how I can do this. My mom was always afraid of new experiences, so she couldn't understand my wanderlust. While she'd traveled to Europe, it was always in neatly packaged tours with an annoying tour guide. Frankly, I'm more concerned about being gunned down in a supermarket than being assaulted in a foreign country.
Now I'm helping other people plan their trips
The internet, innovative new products and the travel apps hitting the market have made it infinitely easier to travel. I'm going to be evaluating these tools and making recommendations for travel destinations. Especially for those who are traveling alone. Afraid you'll be lonely? You'll be surprised. Sitting alone at an outdoor café opens you up to conversation. Or not. That's the best part. You really don't have to talk to anyone if you don't have to. Do what you want to do when you want to do it. That's the allure of the world on your terms.
Where in the world are you going? Contact Being Top of Mind about trip planning. I want to hear about your next adventure!