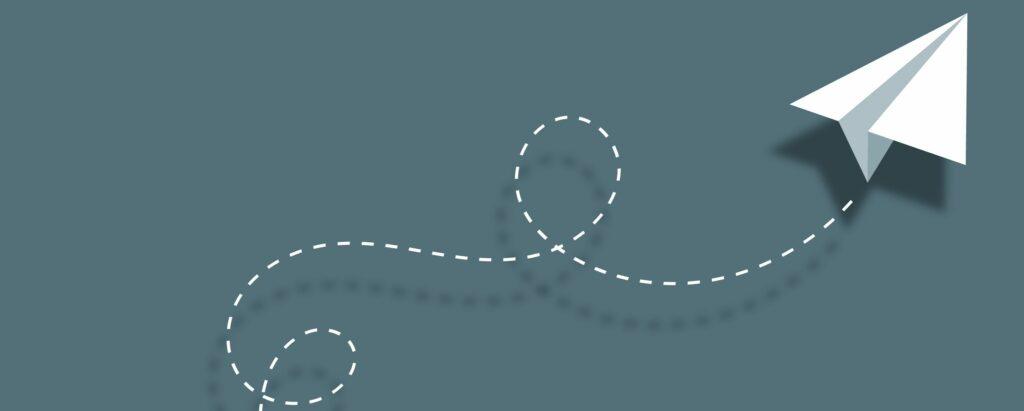 Email Marketing Trends 2022
It seems like a lifetime ago when we created our first Constant Contact account and began doing email marketing. It seemed complex and cutting edge at the time. And now we're pros, seamlessly moving among email marketing tools–MailChimp to Constant Contact and more obscure, proprietary applications. They're easier now, with drag and drop tools. But with pay-per-click ads and social media dominating the online space, are our email blasts and chatty newsletters dated? Is it time to just move on?
Is email marketing still effective in 2022?
I've been doing some reading, and email marketing is still important. It can still drive traffic and sales, improve customer engagement, grow brand awareness and equity. Email marketing is thriving and continues to bring meaningful results — and revenue — to businesses. For one of my nonprofit clients, we put a lot of effort into two newsletters/month, and we get well over a 50% open rate. We get frequent positive comments on the quality of these communications. Our newsletters are instrumental in increasing attendance at our monthly lectures and keep our community connected. They also have helped us increase our paid memberships. We will continue to include newsletters in our marketing plan because they work.
What I love most about email marketing
They're easy to turn around. A newsletter/email blast integrates into a content marketing program. If you're writing a blog, either weekly or bimonthly or even monthly, that blog becomes the cornerstone content for your newsletter. Post that blog to your website, use it in your newsletter, then post excerpts to your social media sites. Blogs are workhorses.
Benefits of email marketing 2022
Email marketing is:
Cost effective. Some email platforms are entirely free; others are priced affordably.
Easy to implement. With the help of email's automation tools, you can run email campaigns 24/7 without your direct involvement. After initial setup, you create an email marketing template, import a list and the heavy lifting is done. Schedule it and forget about it.
Highly profitable. With ease of use and high impact, email continues to deliver substantial ROI.
Connect with your audience through their inbox. They don't have to do anything—it's right there waiting for them.
7 reasons to integrate email marketing into your content strategy.
1. Emails generate better results than most marketing channels do. Email marketing yields the highest return on investment (ROI) for the past ten years. It also has the highest conversion rate (66%) for purchases made in response to promotional messages.
Compared with social media, email is deemed 40 times more effective in acquiring new customers. You're also more likely to get click-throughs from email marketing than tweets. Use email marketing software with performance optimization and analytics features. Track your key performance metrics regularly. Experiment with tactics to see which ones work. Do A/B testing of subject lines, etc.
2. Email marketing benefits: Help with customer engagement and retention. Keep your emails lively and informative. Use interactive format, videos, infographics, GIFs and different newsletter layouts. Subject lines are everything. Keep them concise and straightforward and enticing. Avoid clickbait.
3. Emails compel your audience to take action. Do create a strong call to action (CTA). Try incenting those who click on your CTA and make a purchase. Offer a discount or a giveaway. Create a landing page to coordinate with your CTA buttons.
4. Emails improve brand awareness. Emails help improve brand visibility. By talking about your values, mission, products and services, etc., your audience will have a better understanding of your company in the marketplace. Look at your email template and make sure your logo, company name and messaging are correct and consistent throughout all of your communications.
5. Leverage the functionality of your email software. Create triggers so your email software can send welcome emails to those who sign up for your newsletter. You can also send abandoned-cart emails to people who added items to their virtual carts but didn't complete their purchases. Setting behavior-based triggers (remarketing) shows the power of customization; it makes customers feel that these personal messages are coming from you.
6. Emails can drive traffic to your website. Be proactive. Use emails to remind your audience of your brand. Preview your website content. Send summaries of your new blog posts in the form of thumbnails and summaries of your website and social content. Customers can click on the titles to read the rest of the content.
7. Emails integrate with your other marketing channels. Emails help amplify other channels in your integrated marketing strategy, to include social media marketing and webinars. Place clickable social media icons on your newsletter's footer and embed your social media posts on your emails. Regardless of the marketing campaign you're running, you can almost always use email to reinforce it.
Email marketing. Versatile, affordable and accessible. And still very relevant.
Contact Top of Mind Marketing. We're writers, digital media specialists and experts in crafting the newsletters that get read.